Substitute School Nurses Needed: Possess, at minimum, licensure as an Illinois Licensed Practical Nurse or a higher nursing level designation. Schedule: Daily Work Day: 7:45 a.m. to 3:30 p.m. with a lunch period of 30 minutes. Rate of Pay: Expectations and Duties: Listed below are the expected standards of performance for the Substitute Nurse position that may include, but are not limited to: Providing health care assistance for students. Managing medication and its dispensing to students. Maintaining required health records. Maintaining confidentiality in carrying out responsibilities. Also responsible for various other duties that may be requested by the administration. If interested please email Mr. Brock Harris at
bharris@wfschools.org

This morning, FIS, CJHS, and the Unit Office have experienced a partial power interruption due to local utility work. Most of our lights remained on and we continued the instructional day. We did move the lunch periods up a little as our meals were already prepared. We will continue on our regular schedule for the rest of today as we work through this latest learning experience. As of this post, full power has been restored and we are slowly bringing our equipment back on line. Thanks for your understanding.

Baseball Game today against Johnston City has been moved to 4pm. Please continue to follow our social media for any more changes! 3/23

Our Baseball team will play Johnston City today at West Frankfort. Game time right now is scheduled for 4:30. Please keep an eye on our social media for any game time changes or cancelations. Thank you! 3/23

Vacancy Notice FCHS Assistant Principal Please Share!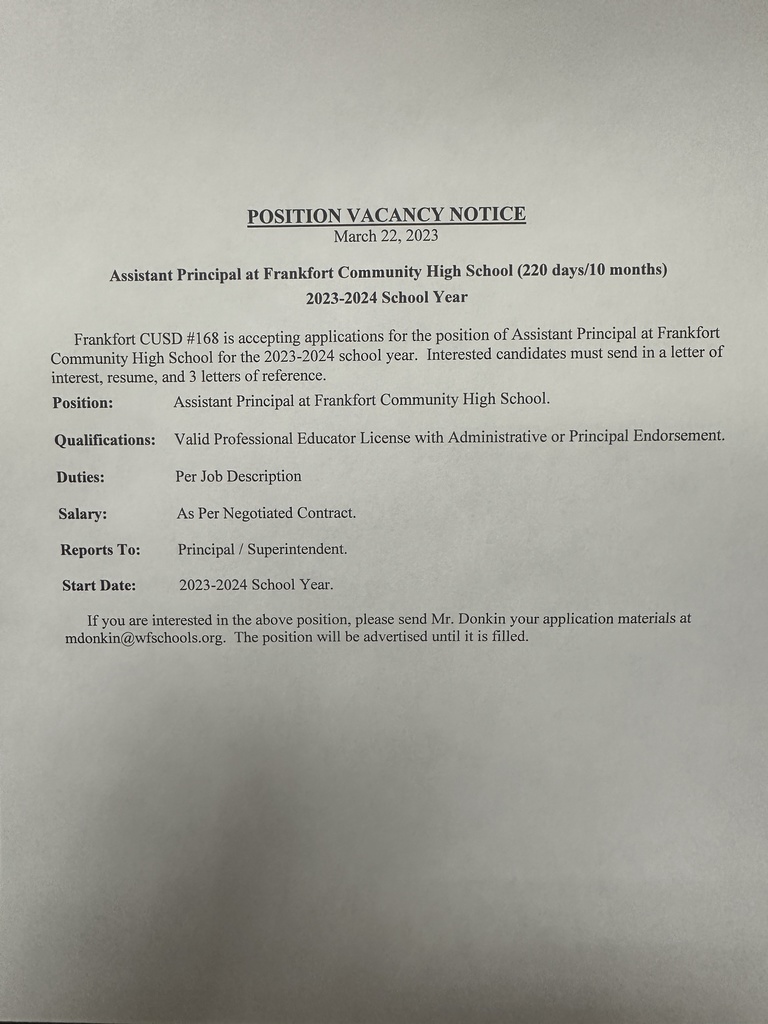 Coaching Vacancy Notices at West Frankfort Schools. Please Share! 03/22/23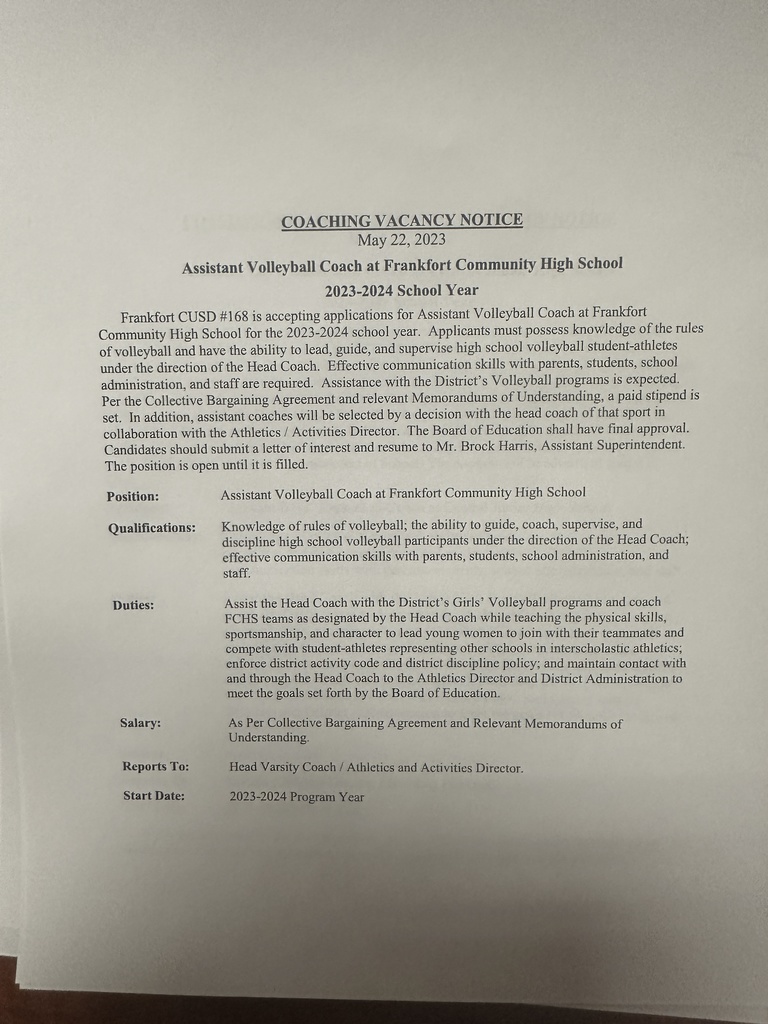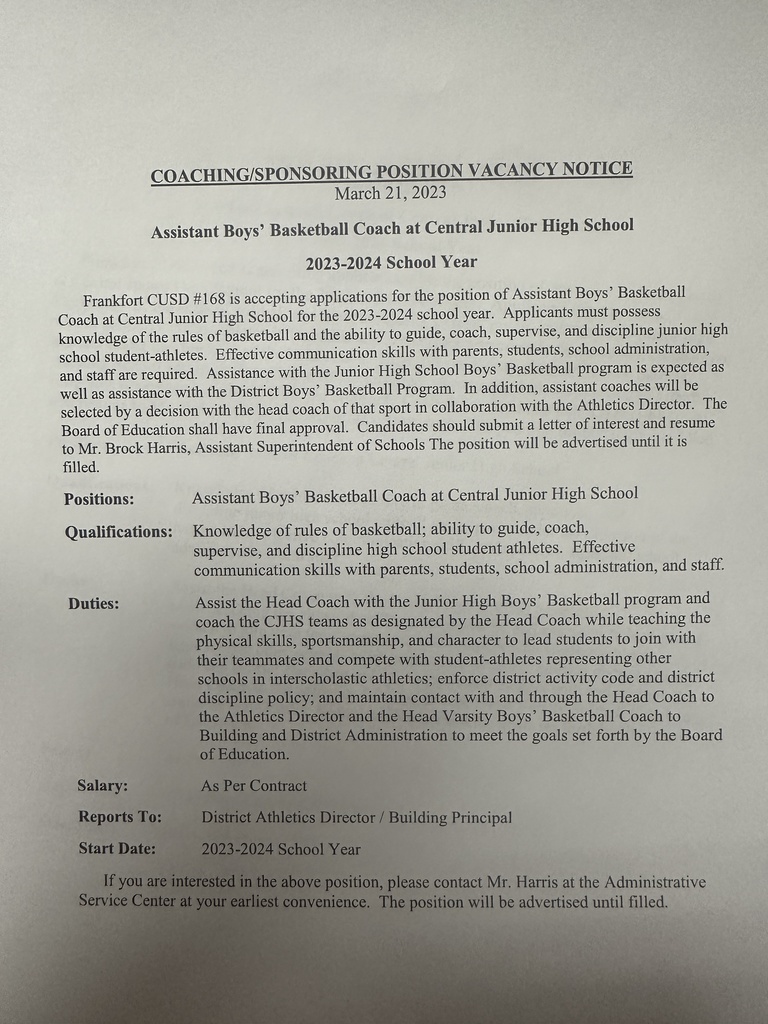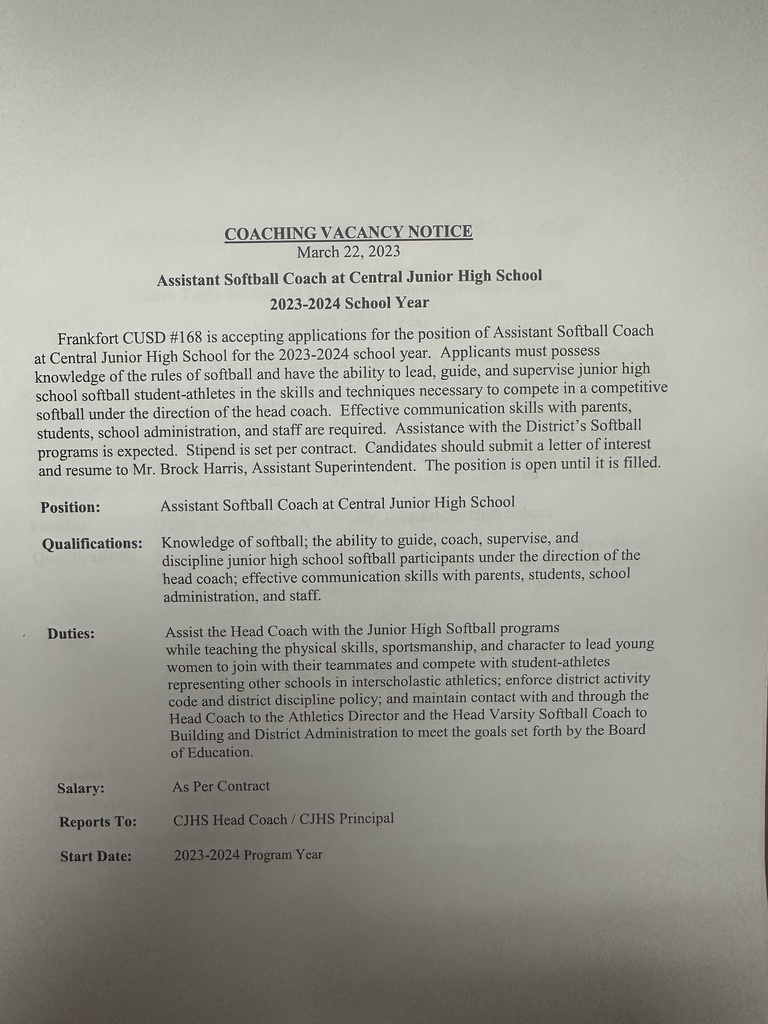 Good Luck to our softball team today as they take on Duquoin at Duquoin! 3/22

We will have no softball game today. (3/21)

Todays Co Ed Track Meet (3/21) has been cancelled. Since this was a practice meet it will not be rescheduled.

Good Luck to our softball team today as they take on Crab Orchard at home! Good luck to our baseball team today as they take on Crab Orchard at Crab! 3/20

Todays Baseball Game at Trico has been cancelled. (3/17) Thank you,

Todays Home Baseball game 3/16 has been cancelled! Thank you! 3/16

Congrats to our Wrestling All Conference Team!! Sphia Bechelli, Nicolette Ronketto, Emma Gass, Aleah Davidson, Shelbie Arrington, Hannah Mullins, Izzy Bennett, Kaitlynn Childers, Hagle Williams, Clayton Dent, Gavin Mann, Conner Henson, Brandon Turner, and Jaden Smilanich!! Great Job Redbirds!!!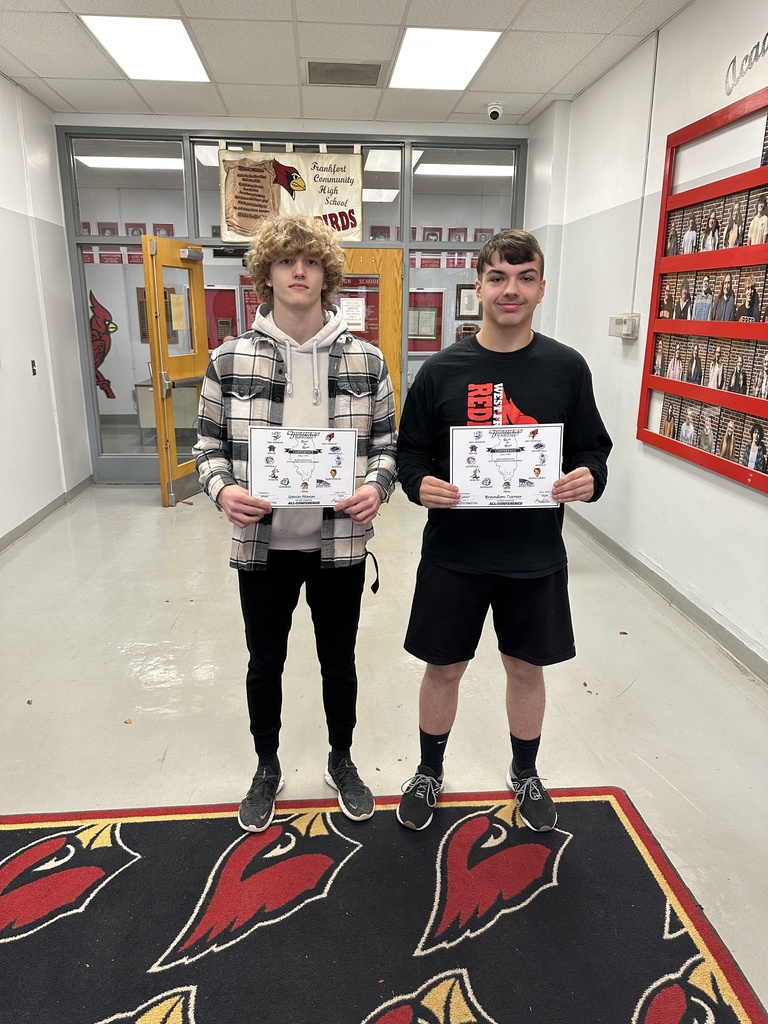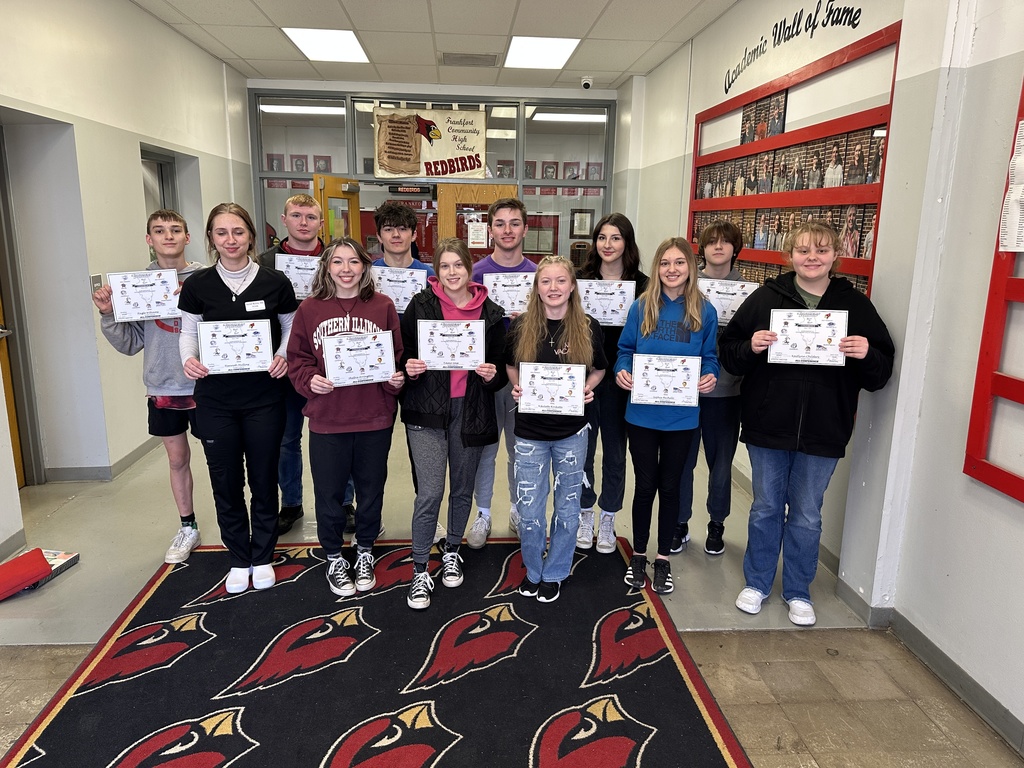 West Frankfort's Child Find Screening details.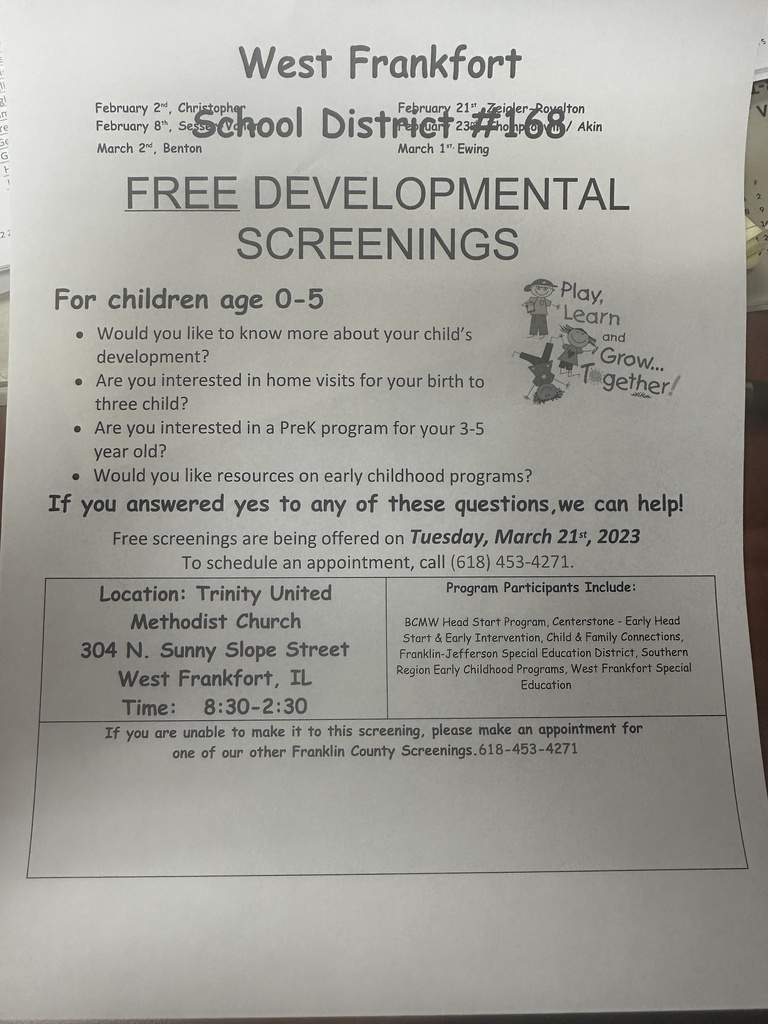 Ms. Willmore's class focuses a lot on student lead activities. Every Monday students present our vocabulary words to the class!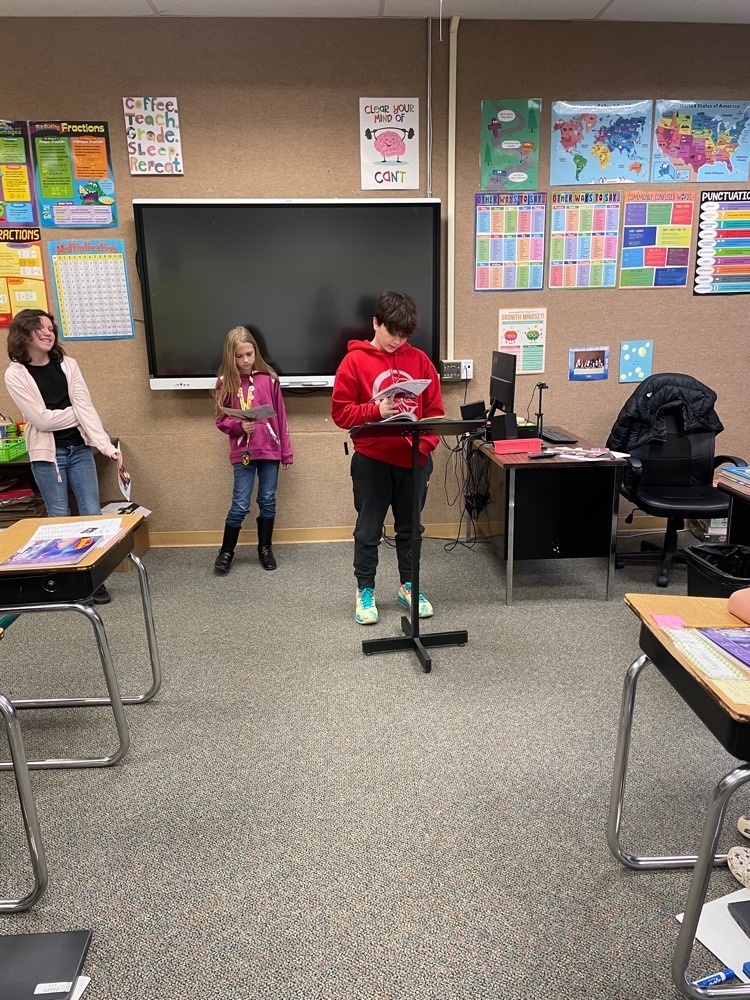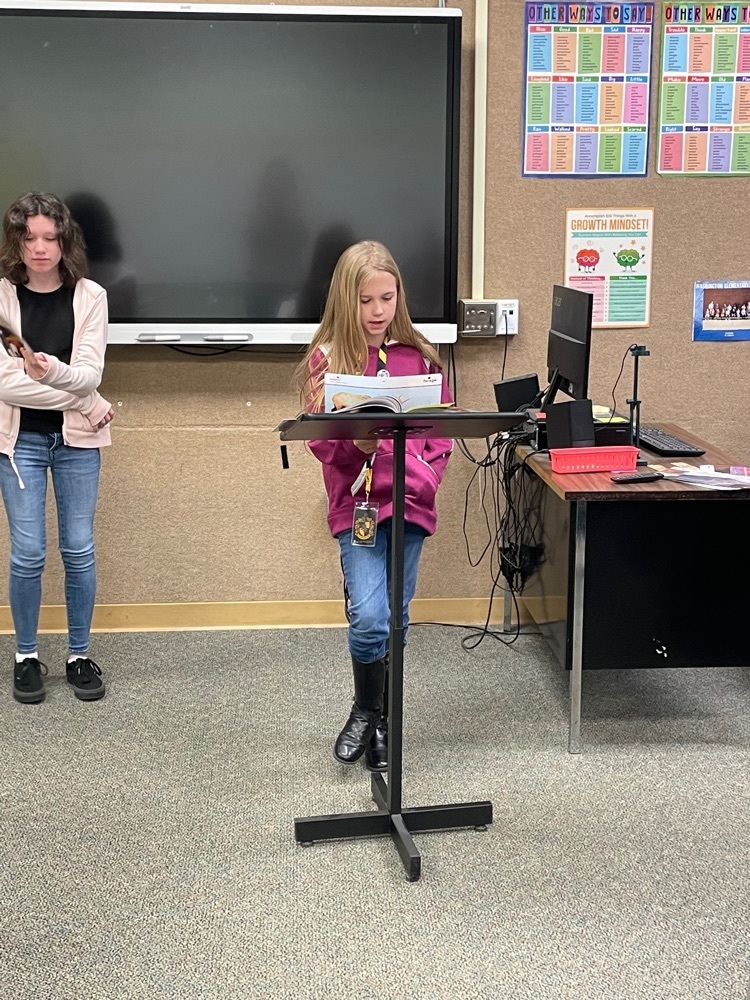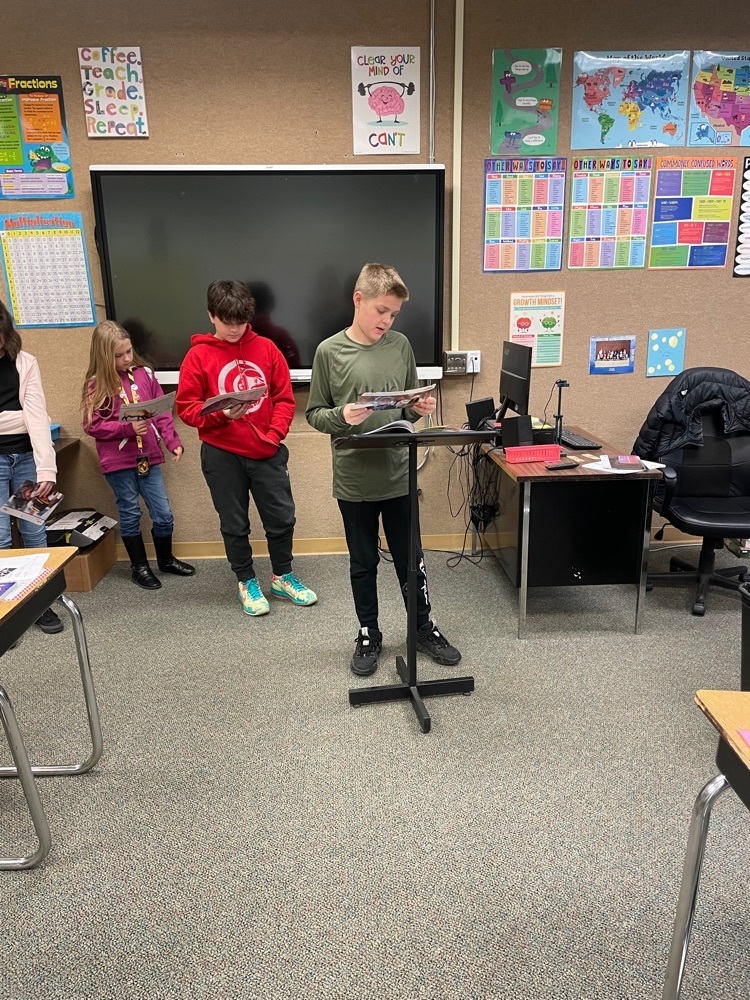 Cat in the Hat came to visit Mrs. Riley's room during Dr. Seuss week!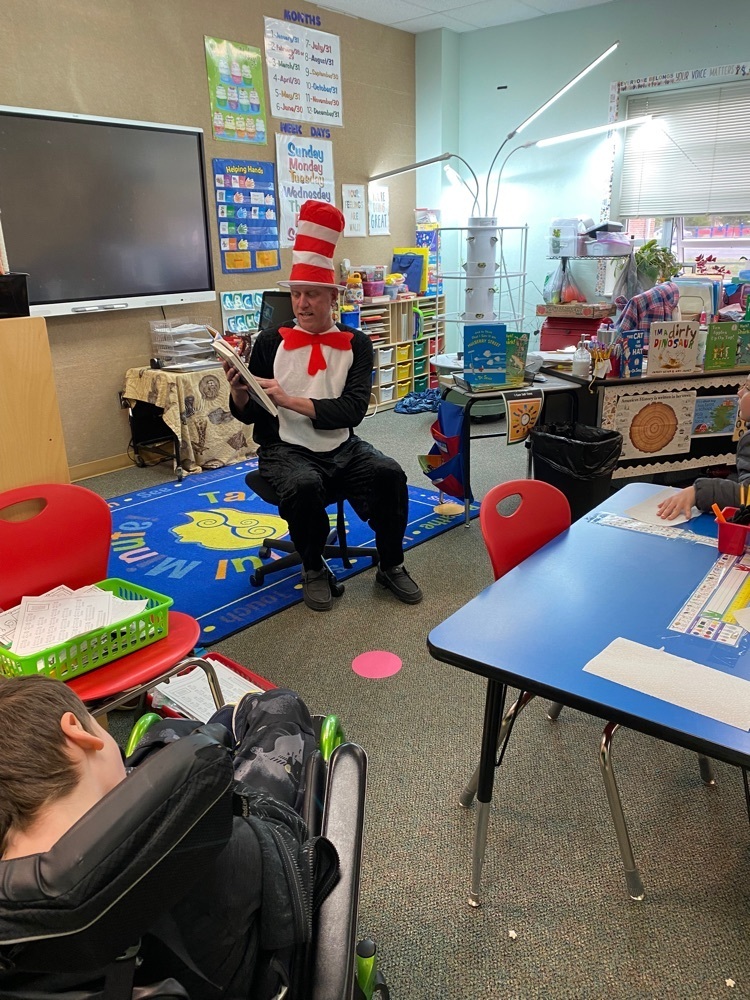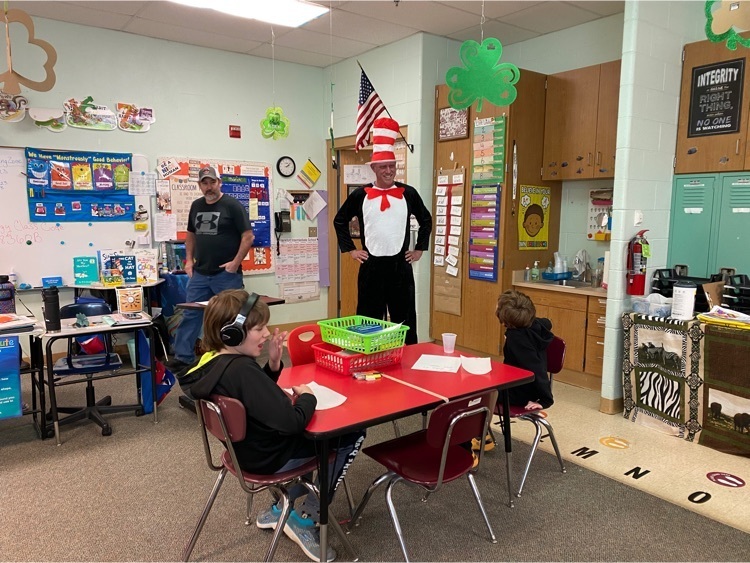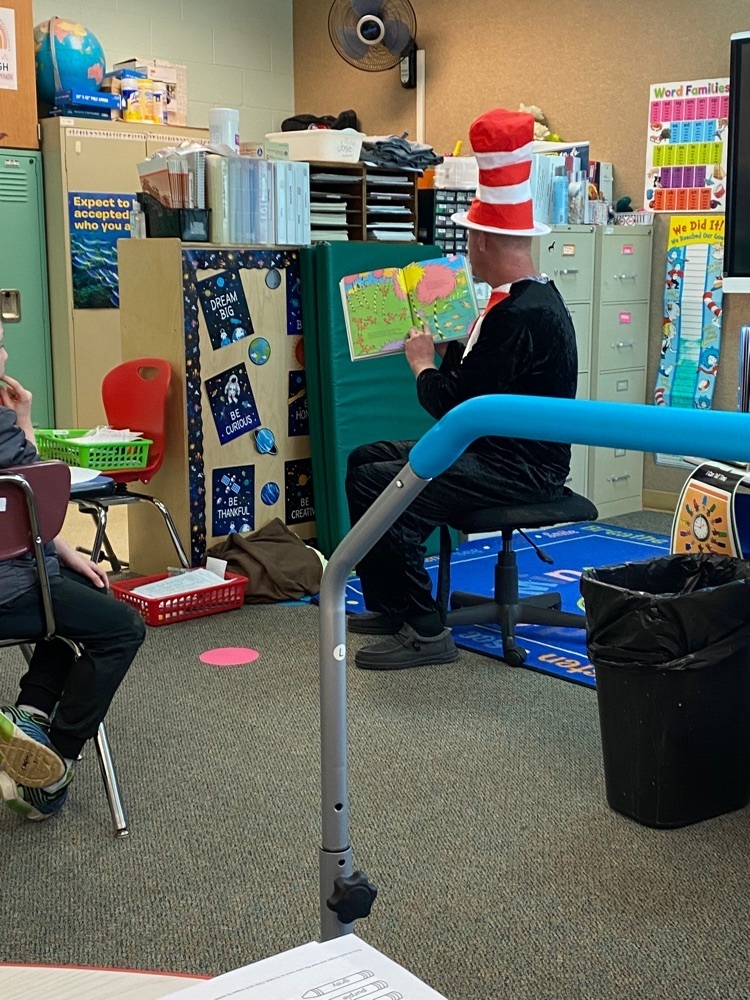 Congrats to Preston King and Annabelle Hopkins on hitting homeruns at their games yesterday. Great Job Redbirds!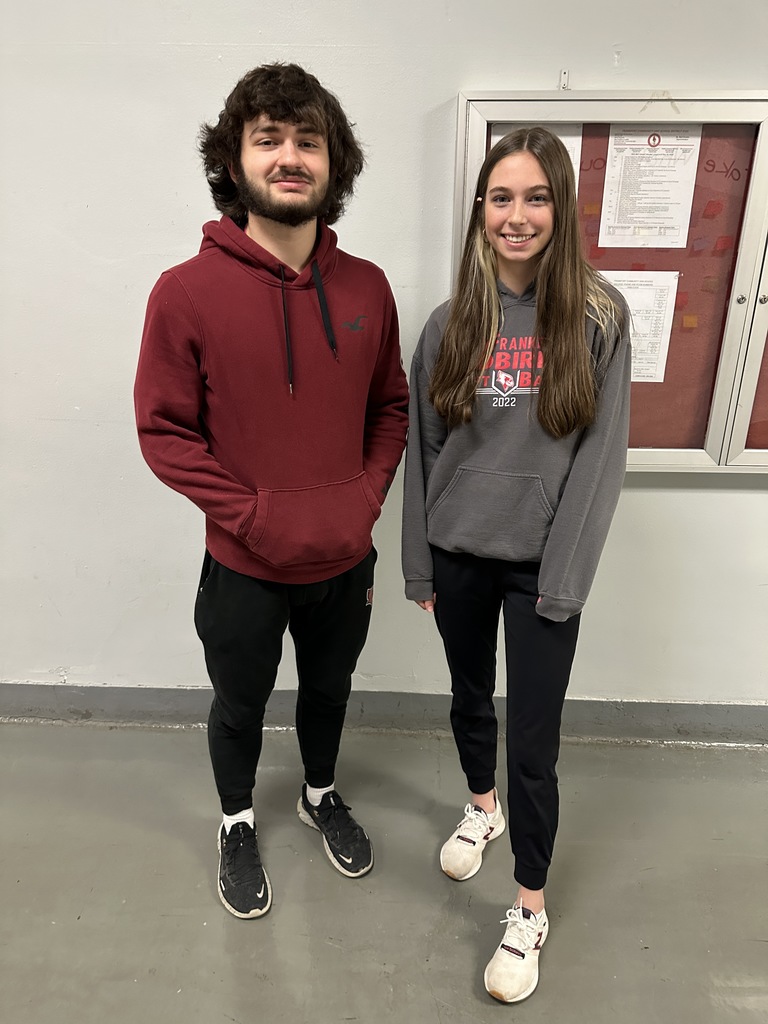 Good Luck to our boys baseball team as they travel to Carbondale today! Good Luck to our girls softball team as they play Carbondale at home today! 3/14

Congrats to Mrs. Ashley Melvin on being chosen for Culver's staff of the Month!! Great Job Mrs. Melvin!! #RedbirdPride!!
Spring Pictures