Buses are being heard at FIS until the weather passes. Sorry for the inconvenience.

Mardi Gras celebration in Ms. Snell's classroom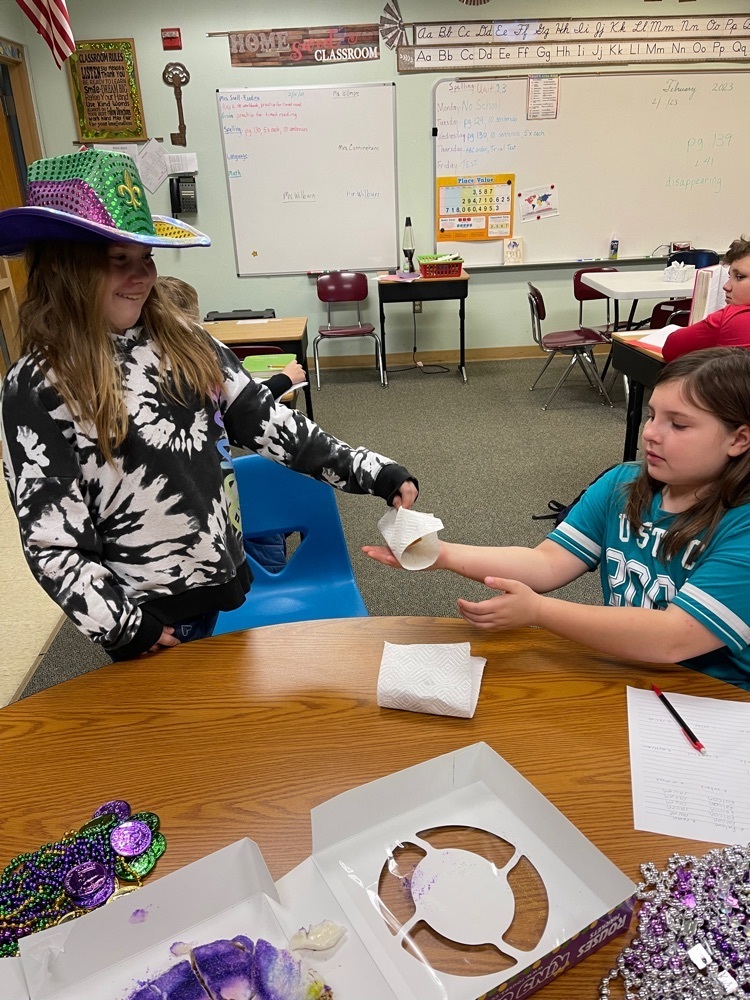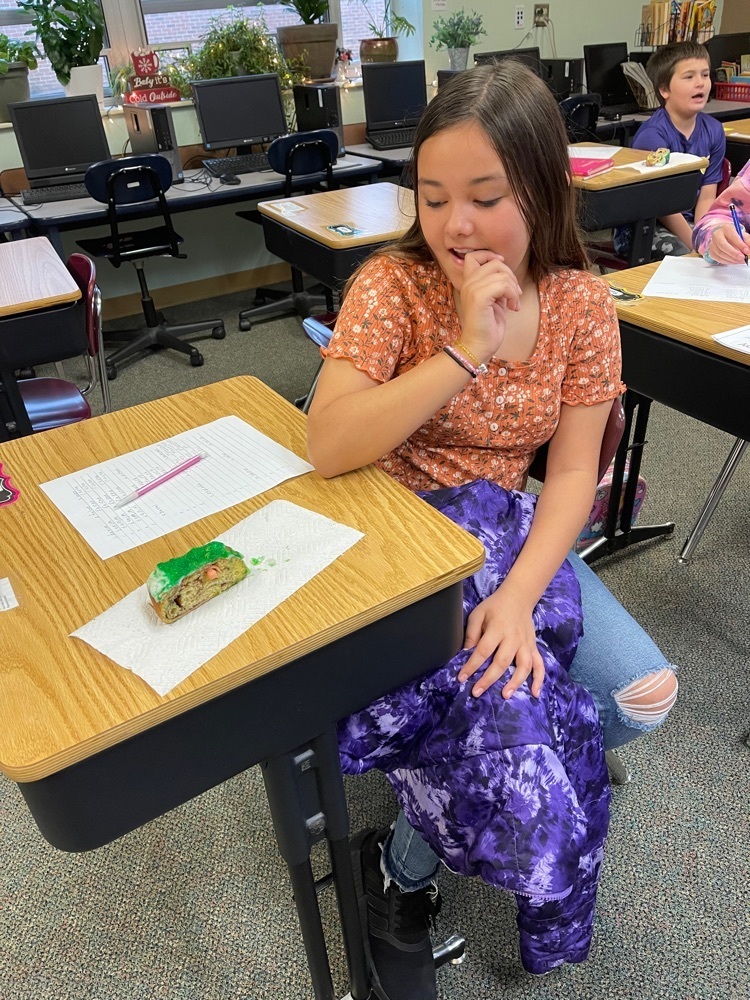 Congrats to our Papa Johns Athletes of the Week! Cole Buckingham for basketball, Lani Wolfe for basketball, Hannah Adkins for cheer, and Morgan Walters for cheer! Great Job Redbirds!!!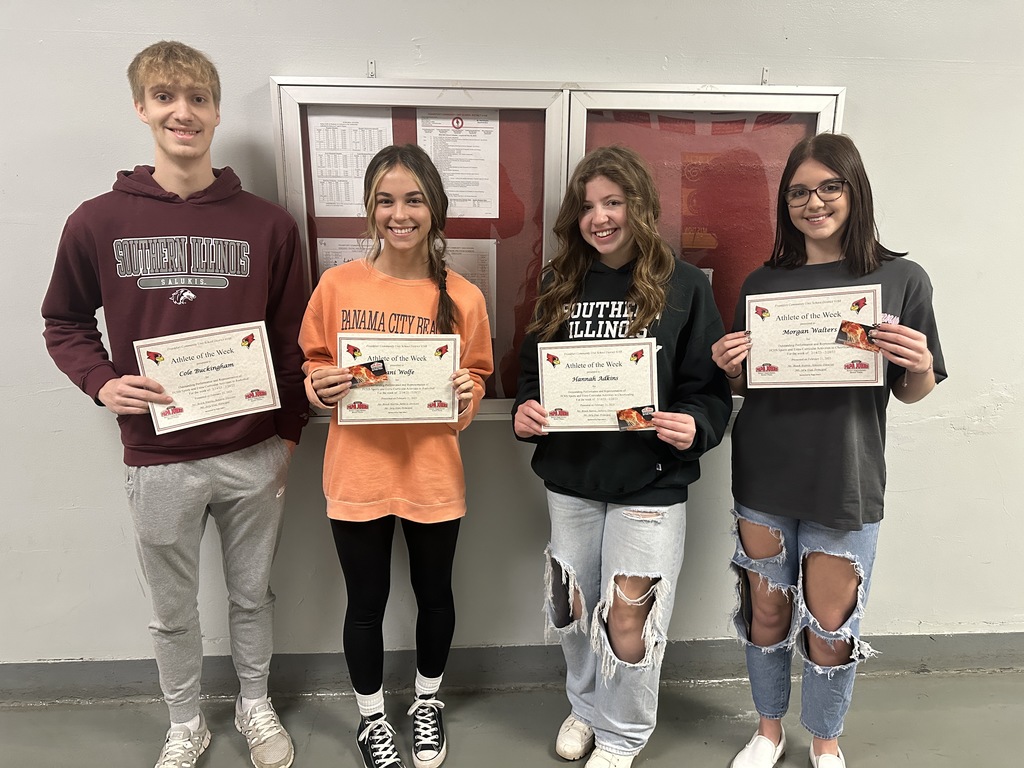 Congrats to Coach Karoski on his many years involved with Redbird Basketball!! Thank you!!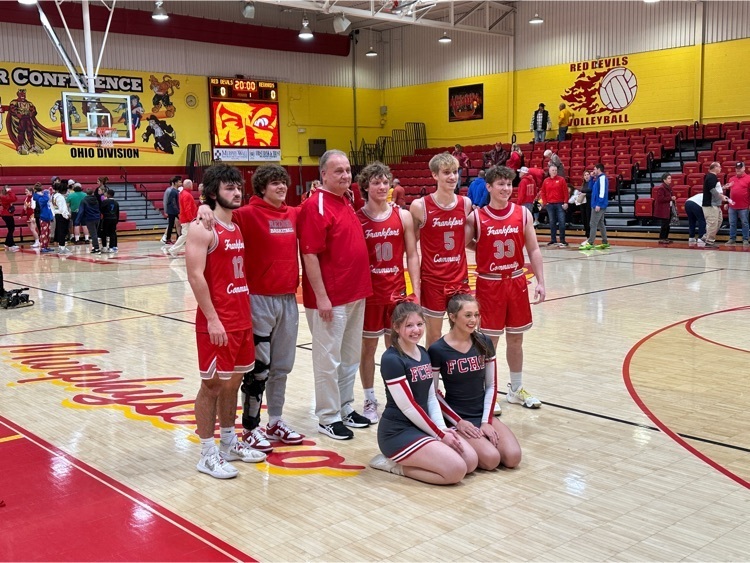 No School Monday the 20th in observance of Presidents Day. 2/17
5th grade students have worked on persuasive writing essays for the last month! We learned all about the writing process, and followed all the steps to create our essays! This is the first time we have wrote full essays and I couldn't be more proud of the way they turned out! We had donuts to celebrate our finished product! 😊 Way to go!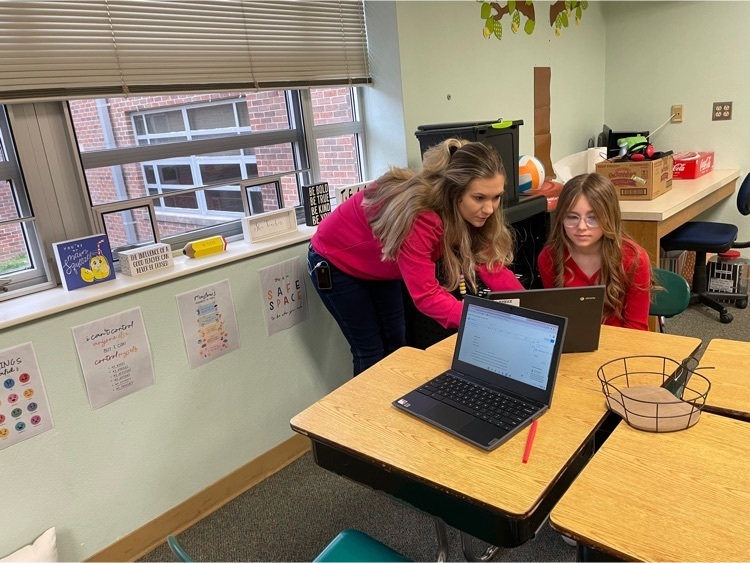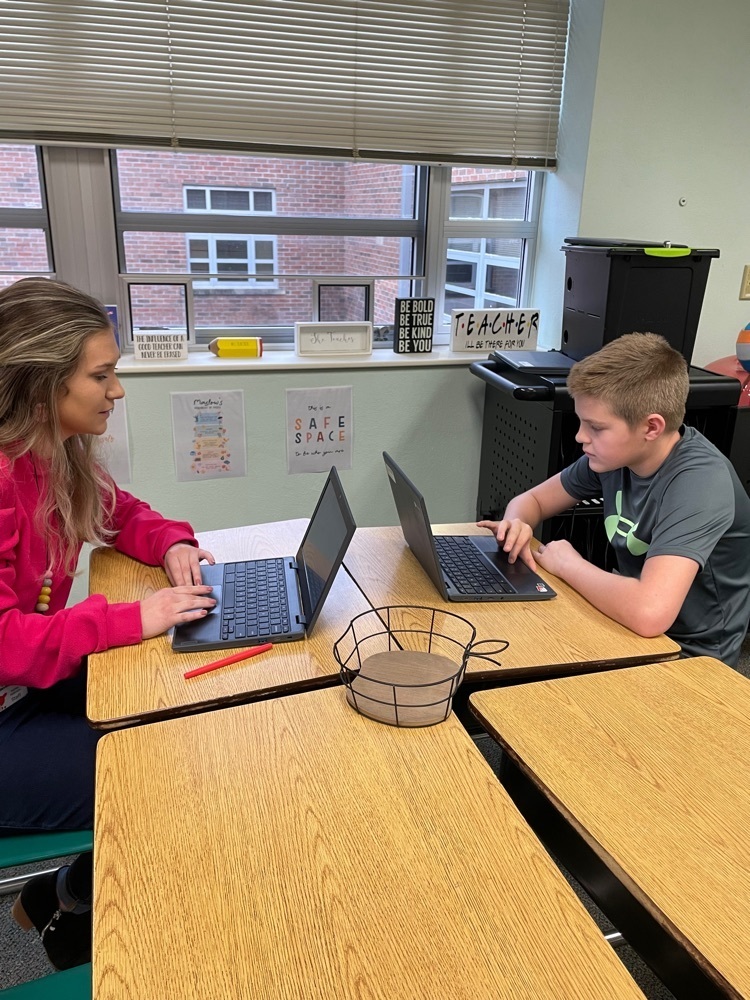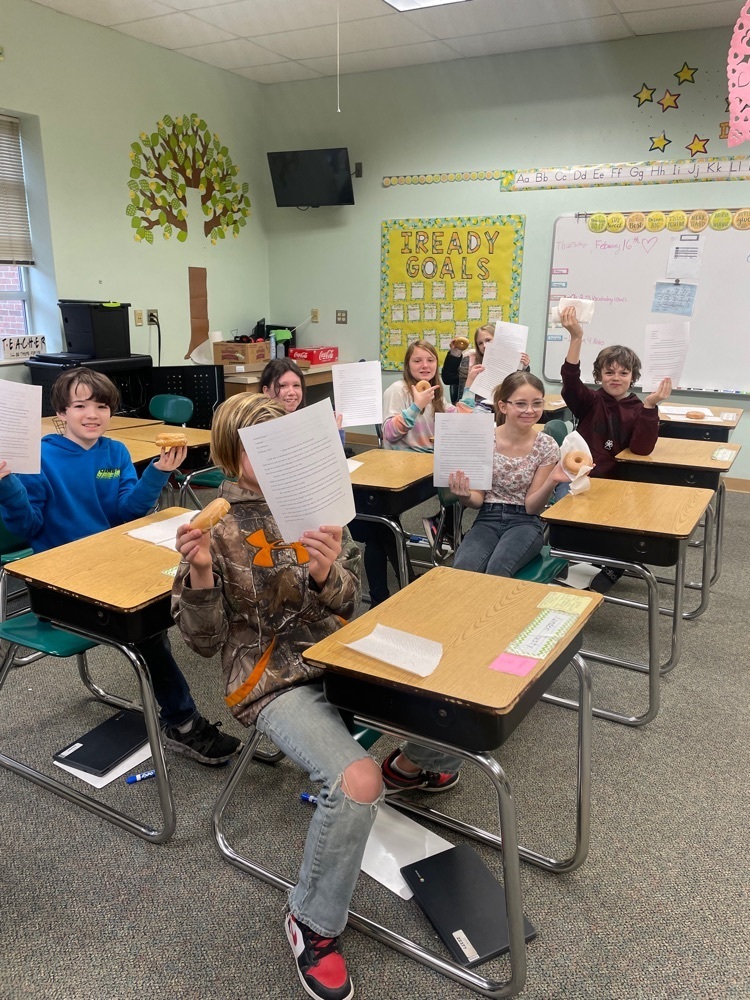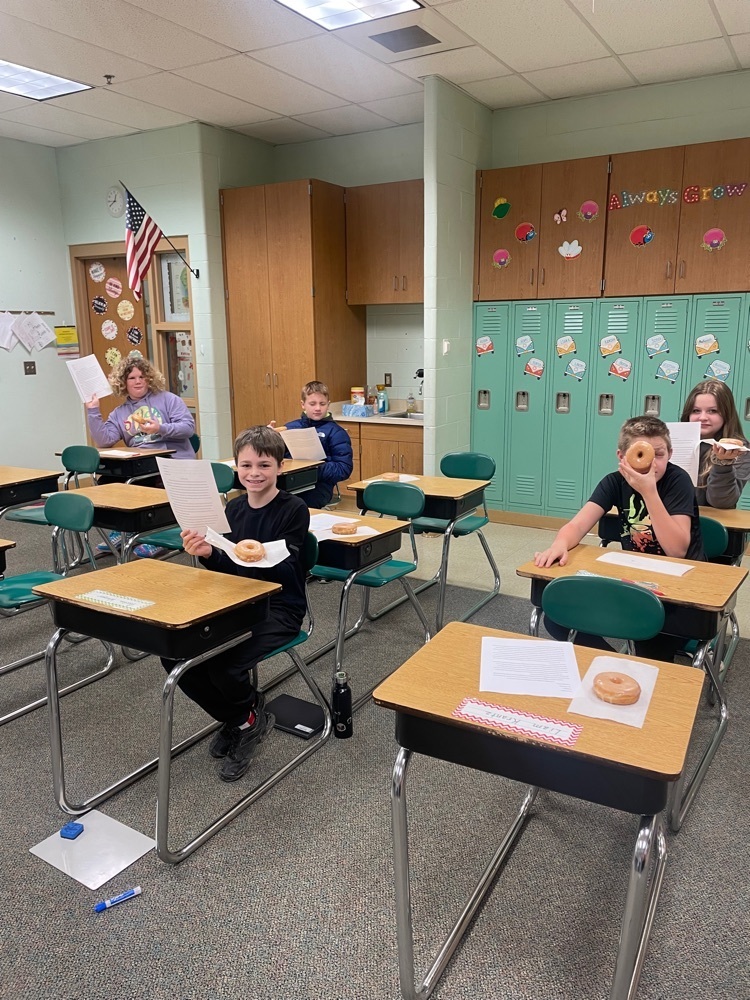 We also want to thank the Redbird Chant team this year. I wish I would have got a picture of the students last night. This picture was taken at the HS Girls Basketball Senior Night. The student participation at home events this year was great!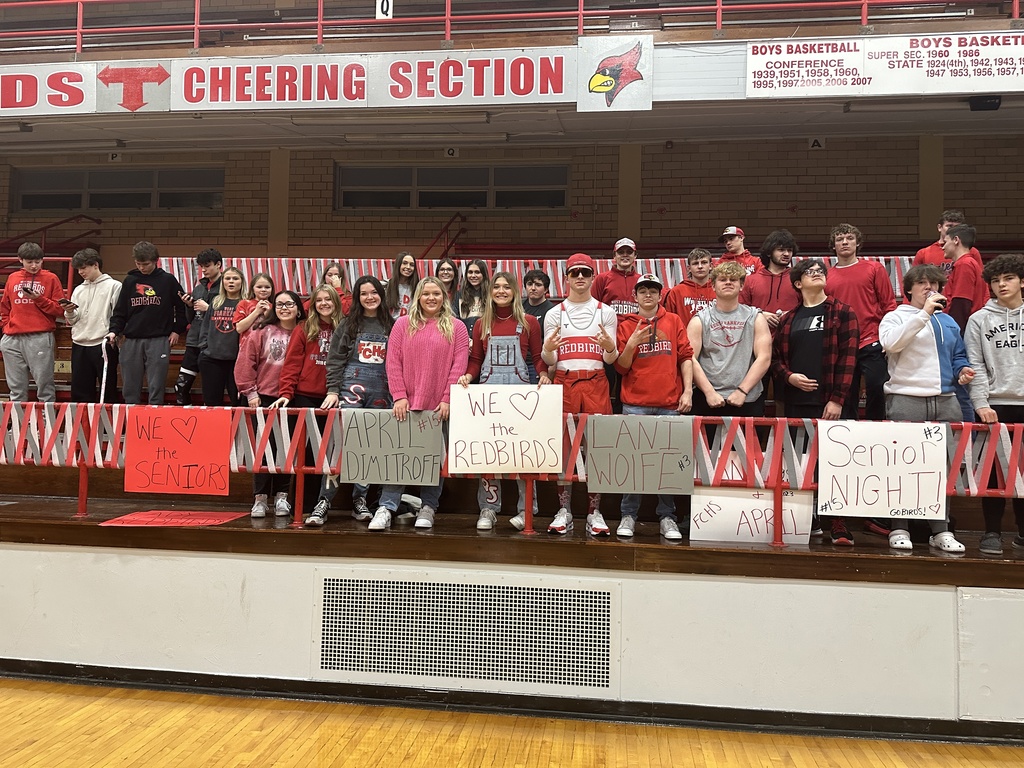 We just want to give a shoutout to our Seniors and their parents/guardians. The picture of the confetti is courtesy of Mr. Aaron Price. 2/17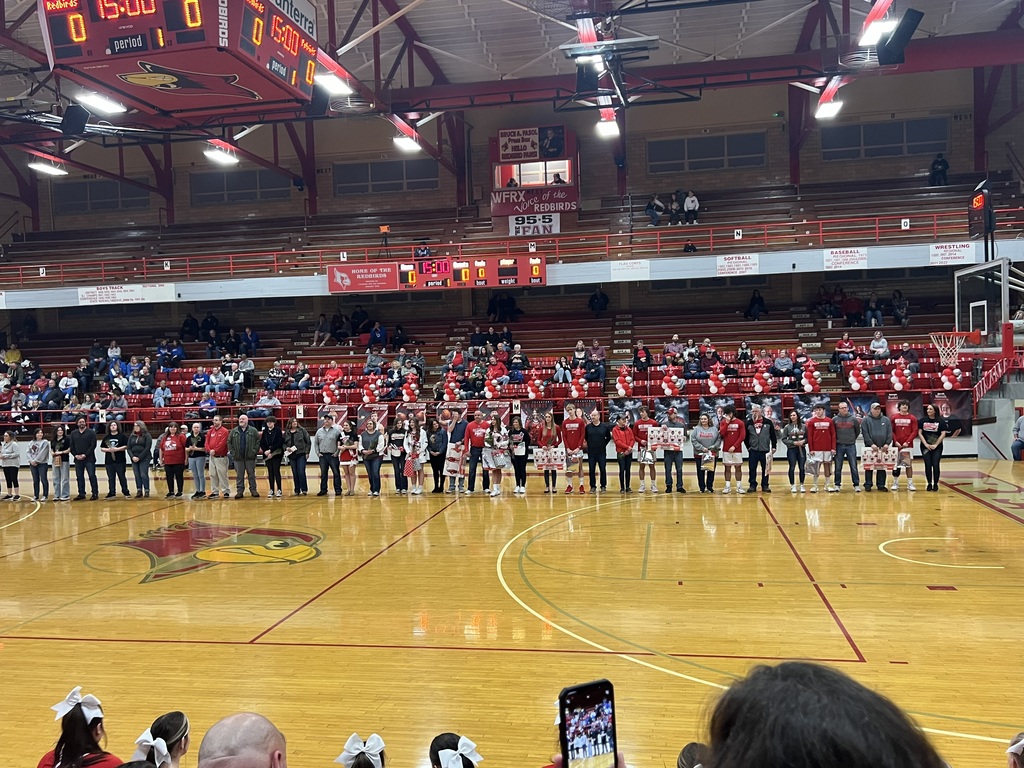 Way to go Ryker! Our next Redbird Superfan!

!!!Vacancy Notice!!! Denning Chaperone - Hours are from 10:35 to 2:00pm Starting Pay is $14 dollars an hour If interested please email Ms. Holevoet at
mholevoet@wfschools.org
a letter of interest and resume Please Share 2/16

Good Luck to our HS Basketball team tonight as they take on Massac in our last home game of the season. Tonight will also be senior night as well! Any student wearing Red or a Redbird shirt will get into the game free tonight. Tonight's theme is Redbird Spirit. SuperFan students that have their SuperFan shirt on will will be able to run out with the HS Varsity boys tonight. You will also be able to sit in the HS cheering section. Senior Ceremony will be directly after the JV game. 2/16

Good morning Redbirds! The word of the month for February is Honesty. This week's Redbird Chirp is "We are honest and trustworthy." Students: Advanced ticket sales for the Valentines Dance are available until this Friday, February 17th. Tickets will be $10 at the door Friday night. The dance is for all FIS students to attend. We hope to see you there! For lunch today we are having Toasted Ravioli, Carrot Sticks, Mozzarella String Cheese, Fruit and Milk Variety. For Breakfast tomorrow we are having Scrambled Eggs, Toast and Jelly.

Attention parents/guardians of FIS students. Advanced ticket sales for the Valentine's Dance are for sale in the office. . These will be available until Friday, February 17th. Tickets at the door will be $10. All students that attend FIS are able to come.
Reed Clark another Redbird Superfan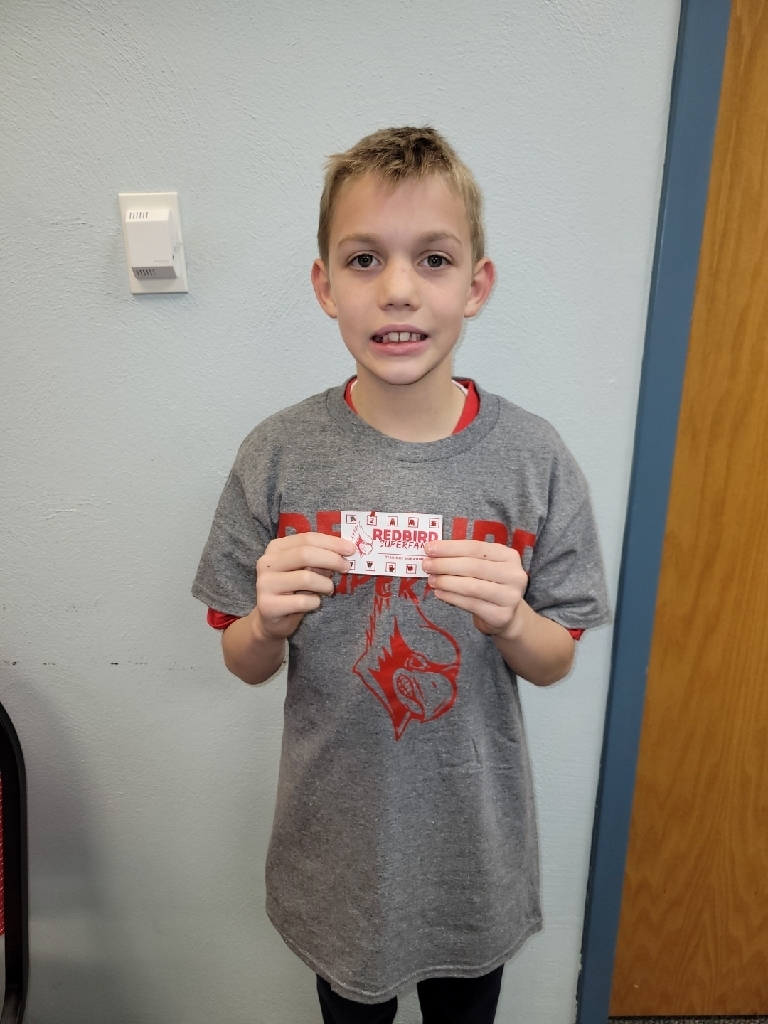 Happy Valentine's Day!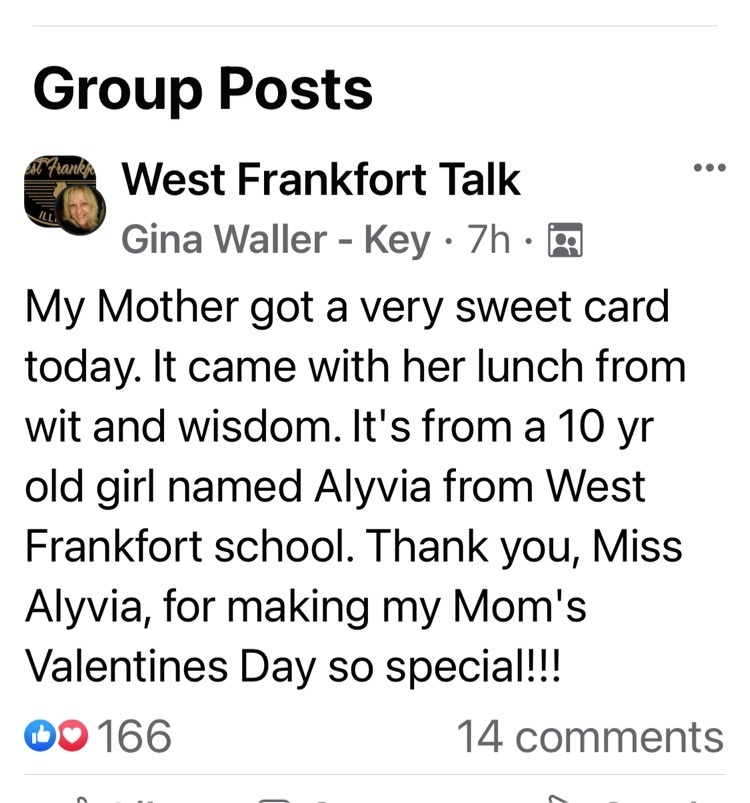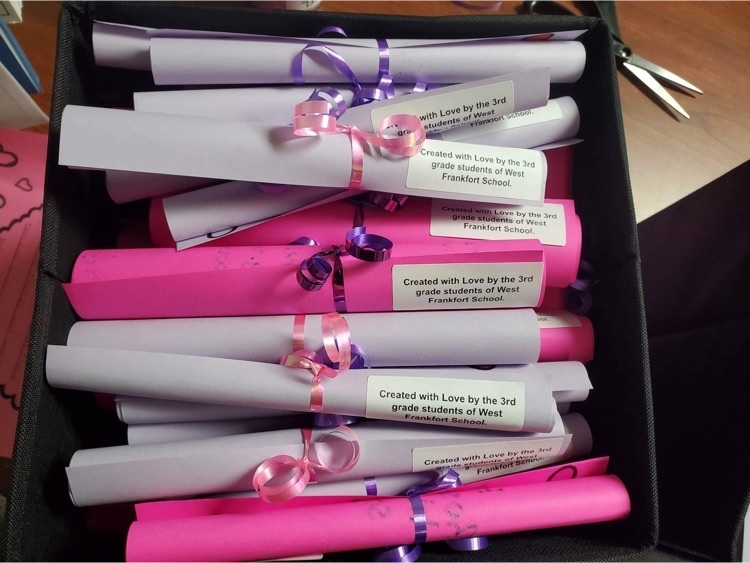 FIS Wednesday Announcements. Please pay attention the the times for band lessons. Those are the same every week. We will continue to announce them.
https://youtu.be/NtIFI9WCttY
Another Redbird Superfan Xander Coffey
4th Grade is shouting out a HUGE thank you to Ms. Kerri Melvin for coming in to read us her new book, "Tucker the Guard Dog: Being Chewy." She talked to us all about writing the book and her inspiration behind it. Her son, Brax Melvin, created all of the illustrations for the book. We are really looking forward to working on the top-secret mission she gave us! 🤫📘🐶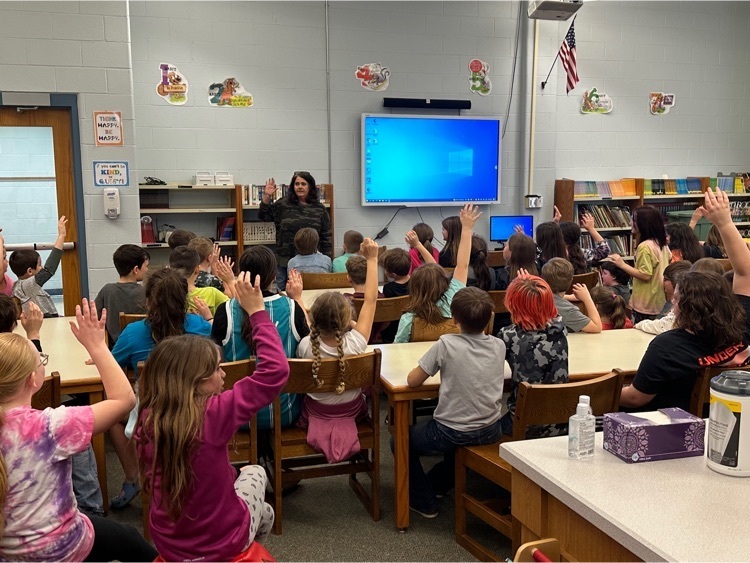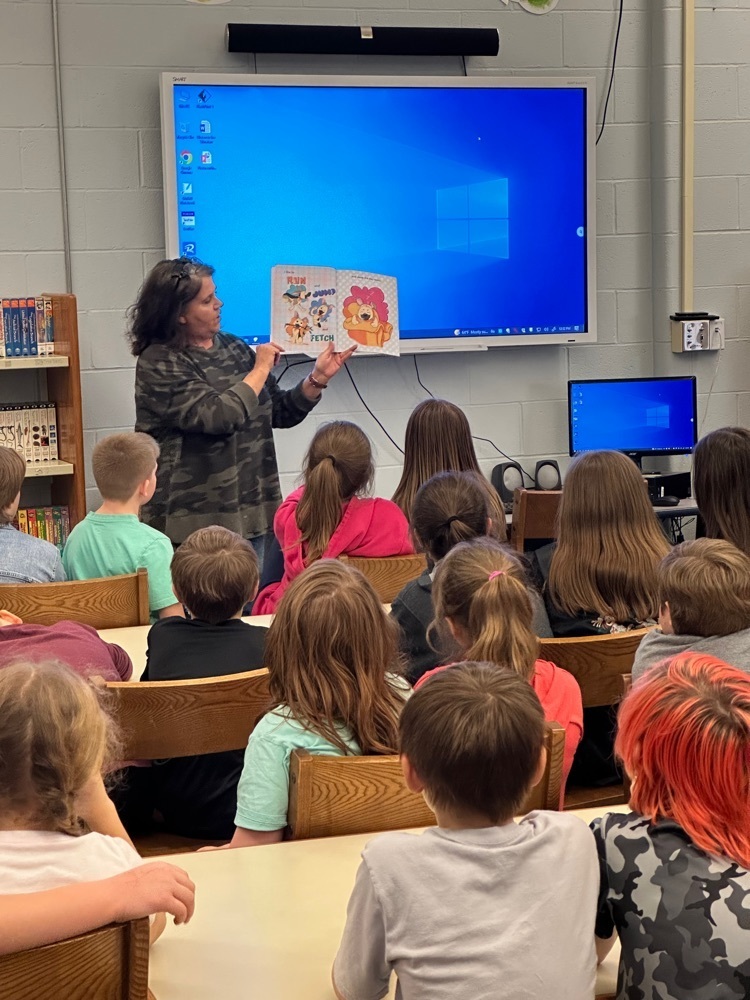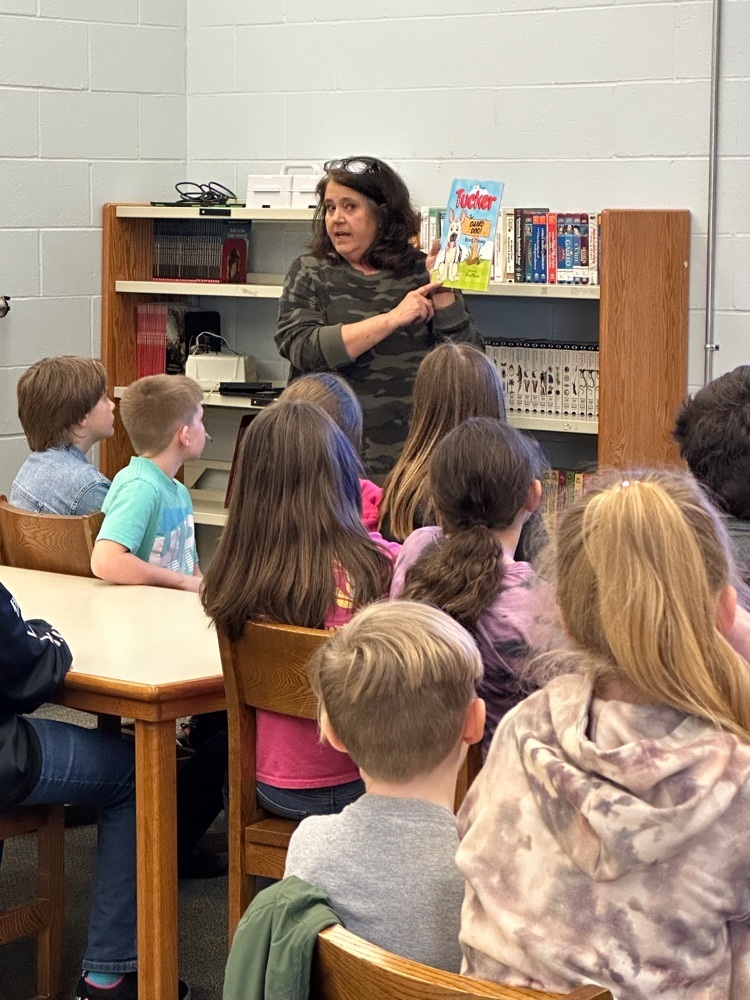 Congrats to our Papa John Athletes of the Week! Gavin Mann for wrestling, Preston King for basketball, Madalynn Spetter for dance, and Bailey Neibch for basketball. Great Job Redbirds!! 2/14